Chase Brothers ranch marketing plan begins and ends with our dedication and determination to get each listing sold or property purchased. We are solution oriented and driven by our desire to produce the expected results. Our life experiences as ranchers, hunters, guides, business owners, builders and travelers, form the basis for our decision-making processes and work ethic. What that means to you is that we do what we say, and we say what we do. If you are buyer we will help you find the perfect property and if you are a seller, we will get your property sold.
"I have known Kirk for over 10 years. His knowledge of big ranches and what works is as good as anyone's…."
— JD Hill, Padlock Ranch Co.
"Galen and John Chase made a fantastic team in helping us find and purchase a beautiful property in Sheridan County…"
— Ruth & Steve S.
"We have worked with John over the past several years in our search for the perfect Sheridan ranch. He is one of the most conscientious, dedicated, and patient realtors we have ever known…"
— Mike & Lisa W.
"Chase Brothers went above and beyond on this one and I am looking forward to working with you all again the next time we need ranch real estate expertise in Wyoming…"
— Tom G.
"I have wondered often how the process was so seamless, with no complications. It really was an enjoyable experience and I really believe that it was trust…"
— Rick B.
"Moving west from the east coast was a huge decision for us and I can honestly say that Chase Brothers was an integral part of making the transition go as smoothly as it did…"
— Bob B.
"Our choice in hiring Chase Brothers for this transaction went well beyond satisfaction, and turned out to be very successful…"
— Cheryl K.
"You two were very patient with me over the last several years educating me to many different tracts we looked at before we made the decision to buy this tract…"
— Kim C.
"If you are buying or selling real estate I would encourage you to consider a partnership with Chase Brothers. John and Galen were raised on a remote ranch in the hills above the Powder River…"
— Bernard S.
Our Promise
We sought to build a real estate company that reflects our values; a company built on a well established reputation and the promise that we will work for you until your goals are met. We believe in doing what we say. We stand behind our work. We promise to listen and work hard to best serve your interests. If we represent you as a seller, we promise to enthusiastically promote your property to the best of its potential. If you are a buyer, we promise to listen to what you want and we'll do our best to match you with the right property. You have our word.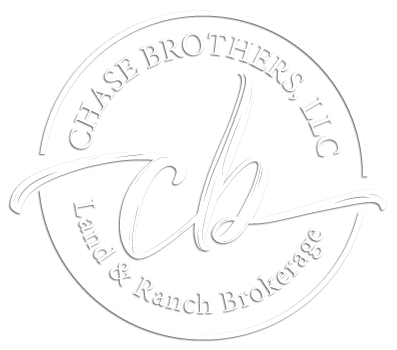 Our Brand is Our Reputation