Introduction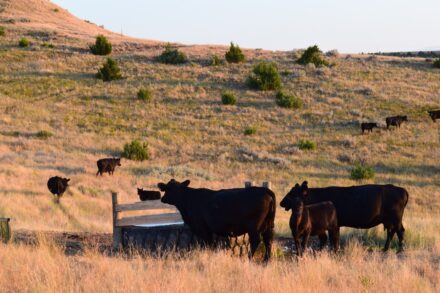 Brinkerhoff Ranch is a rare large working cattle ranch for sale near Sheridan, WY. Seldom do true working ranches of this scale come on the market in the Sheridan, WY area. This cattle and hunting ranch is just a short 15 minute drive east from downtown Sheridan, WY is all set up and ready to go with an owner-rated carrying capacity of about 600 animal units.
Once owned by the Williams Brothers, owners of the Cincinnati Reds baseball team, the Brinkerhoff Ranch has 9,323± deeded acres along with 1,120± acres of State of Wyoming lease and 320± acres of BLM for a combined 11,071± total acres. One can understand why a business entity like the Cincinnati Reds would like a ranch like Brinkerhoff. It embodies all the prerequisites of a good investment and then some. From solid and predictable annual operating profits to long term capital gains appreciation and, not to mention, personal enjoyment and recreation from almost all the big and small game hunting opportunities, this great ranch should be in every successful investor's portfolio.
Operations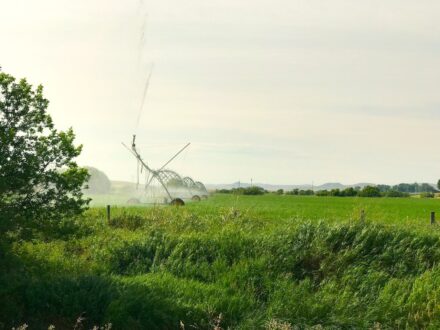 Operationally, It is a solid grazing ranch with good soils and good grasses, well known for excellent gains, cow longevity and high retention rates. Stock water reservoirs and piped water from water-wells provide good stock water throughout the ranch; plus good roads provide access throughout the entire ranch making access very convenient and management much easier. There is also three-phase power through much of the ranch. Additionally, Prairie Dog Creek courses through the ranch carrying the valuable water that helps make this ranch so productive with adjudicated water rights and supplemental shares of Kearney Reservoir water. The Prairie Dog Creek valley has some of the best soils in all the region making it a very productive area for growing crops. The ranch has about 263± acres mostly under pivots using adjudicated water Prairie Dog and supplemental water rights. There are also an additional ±140 acres under pivot that are irrigated using Prairie Dog water, but under special conditions. (See water rights documents for more information.) Under the sprinklers sing adjudicated water, the irrigated ground has historically produced about 4 tons of alfalfa hay per acre per year in two to three cuttings, while one circle grows corn for silage used for feeding calves in the 500-hd back-grounding lot at the headquarters.
Wildlife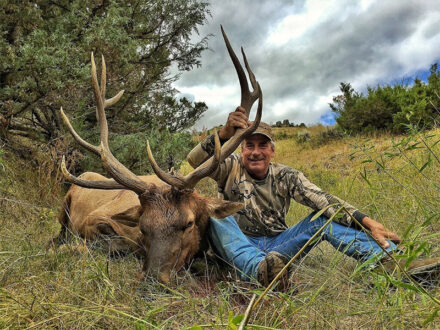 Besides grazing, the Brinkerhoff Ranch is well suited for wildlife. The diverse and rough terrain, with excellent array of native grasses and juniper cover, provides excellent habitat for trophy caliber mule deer, many antelope and even elk; plus, an array of upland game birds such as Huns, sharp-tailed grouse, sage grouse and turkeys, plus pheasants abound in the lower areas (there is a hunting lease for pheasant, grouse and partridges until March 1, 2019). Whether you want elk or trophy caliber deer hunting, or premium bird hunting, this ranch has it altogether in one, very private and beautiful setting.
Improvements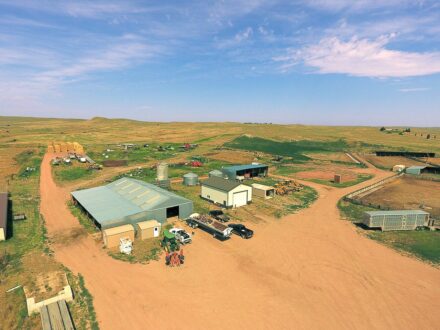 The Brinkerhoff Ranch has 3 residences and two other small cabins – all are in good shape and well cared for. The other improvements include numerous shops and livestock sheds. The main equipment shop is only a few years old and has a concrete floor; and it is heated and insulated. There is also a larger pole barn used for equipment storage that is also quite new and is large enough to easily store all the main farm equipment. The ranch has a 20,000 lb. certified scale for weighing livestock as well as hydraulic chutes for handling cattle and steel crowd alleys and chutes.
This is definitely a rare opportunity to own a ranch this close to Sheridan with all the attributes needed in a working ranch, but with the recreational and hunting amenities one would hope to find and of course enjoy. Please call us for more information or to schedule a showing of the Brinkerhoff Ranch.
Broker's Notes
Actual total acres includes land fenced into the ranch due to topography and fences of convenience, which is 308± acres more than the leased and deeded land. Owner will include cattle and equipment in the offering by a separate agreement and price, so if youre interested in this option, please contact us.
Galen Chase
Broker · Chase Brothers, LLC Owner
Inquire About Brinkerhoff Ranch